Ho Chi Minh City Travel Tips
Advice from An Expatriate Living in Vietnam
Get off the "Banana Pancake Trail" in Ho Chi Minh City with these travel tips.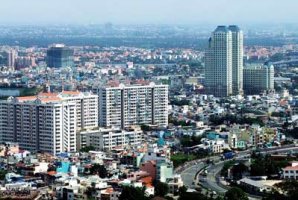 As an expatriate living in Vietnam, I am not surprised that many travelers to Ho Chi Minh City have mixed feelings about their experience here. When my wife and I moved here to open the first chiropractic polyclinic, we almost didn't stay. We love Vietnam now, and feel more at home every day.
Most Vietnamese are warm, friendly, and helpful. Ho Chi Minh City is a great city to live in, and it is a great place to visit. Hopefully I can share here with you some tips for a great time in this amazing city,
Here are my suggestions for coping with taxis and beggars, plus recommendations of several good restaurants in Ho Chi Minh City.
Coping with Taxis in Ho Chi Minh City
Unfortunately, taxi drivers in most third world countries tend to try and rip you off from time to time. Vietnam is not the worst place we have been for this, but you still got to be careful.
Here are a few suggestions for taxis in Vietnam:
Never use a cab that does not have proper company name. the best and cheapest company we have found is Vina cab. They are all yellow.
Make sure the driver agrees to turn on the meter.
Carry a map of the city and follow (or pretend to follow) the rout to your destination. This will discourage the driver from taking you on a "scenic tour" of the city.
Never loose your temper in Vietnam. Believe me, it is not worth it. The most you will usually have lost is just a dollar or two anyway. If you come into conflict with a taxi driver, or with any one else in Vietnam, just pay the fair, or what you think is right and then walk away.
Coping with Beggars and Street Venders in Ho Chi Minh City
To really enjoy it HCMC, you must get through that first wave of Vietnamese, whose only purpose in life, 24-7 is to sell you something! When I first arrived, I was stressed out just walking down the street because beggars and merchants kept approaching me. As an American I felt rude just walking away and kept getting caught up in long discussions about something I did not want to buy. Or I felt intimidated with guilt by someone with a terrible handicap. This is all they do, and they are good at it. They can tell instantly who the fresh arrivals are. Now, I don't even see the venders, and they don't approach me much either. So my suggestion is, if you are not the least bit interested in what they have to sell, just decide to ignore them from day one. It sounds simple and it is. But a little awareness and mental preparation can make all the difference in the world.
Beggars often belong to a syndicate, and you would be better off to give your money to some relief organization instead. But if you feel guilty every time some destitute soul approaches you for money, consider doing what a friend of mine did. She decided ahead of time that she would be willing to give 20 dollars to beggars on her three day trip here. She changed a twenty into small Vietnamese Dong at the airport, and passed out a few coins to each beggar who approached her. When it was all gone, she just ignored the rest, figuring she had done her part, and enjoyed her self.
Where to Eat in Ho Chi Minh City
There are millions of bars and restaurants in HCMC, and we are still exploring weekly. I will list down a few of my favorites to date.
Underground Saigon:
Great food, great atmosphere, and a great meeting place. The owner is Michael Keung. This restaurant is one of the first places I visited in Siagon, and still my favorite.
69, Dong Khoi St District One HCMC
Ancient Town Restaurant.
Very good Vietnamese food.
211 Ter Dien Bien Phu St.
Dist.1 - Ho Chi Minh City Vietnam
Tel: 829-9625
Mandarin Restaurant
11A Ngo Van Nam St.
Dist.1 - Ho Chi Minh City Vietnam
Tel: 822-0246
Lemongrass Restaurant
Try their Crab Spring Rolls!
4 Nguyen thiep St.
Dist.1 - Ho Chi Minh City Vietnam
Tel: 822-0496
Pho 24 Restaurant
Actually a chain, and it is everywhere, but it has very good traditional beef noodle soup.
5 Nguyen Thiep St.
Dist.1 - Ho Chi Minh City Vietnam
Tel: 822-6278
Amigo Steak House
A place to go if you start missing home, but its best to try the Vietnams restaurants first...
55-57 Nguyen Hue St.
Ho Chi Minh City - Dist.1 Vietnam
Tel: 829-0437
Have a great trip!
---
Dr. Wade Brackenbury has a chiropractice in HCMC, Vietnam. He wrote this article for Adopt Vietnam to provide his observations for families traveling to Vietnam for adoption.

Back to: Vietnam Travel